What is the Infant/Toddler Project?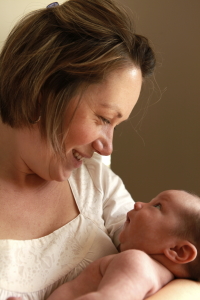 The Infant/Toddler Project is a system of support services that help you provide the best care possible for Kansas' youngest citizens. Three main goals of the Infant/Toddler Project are:
To increase the quality of infant and toddler care and education;
To increase the availability of high quality infant and toddler child care in Kansas;
To increase the number of qualified professionals providing early care and education for infants and toddlers
How does the project work?
Infant/Toddler Specialists in each of the six (6) CCR&Rs throughout Kansas provide assistance to you by offering:
Professional development events
Materials, equipment and supplies
Quality improvement grants
On-site and off-site consultation/technical assistance
Links to community resources
Infant/Toddler Specialists can help you with specific issues like – room arrangement, schedules and routines, safe sleep, understanding biting, getting started in the business, and much more!
Who can participate?
Child care providers/early education staff in Kansas
Center Programs
Family Child Care Programs
The Infant/Toddler Project includes:
Infant/Toddler Generalist Project
Strengthening Families Infant/Toddler Project
For more information contact
:
Kami Cohorst, Infant/Toddler Director, (785) 823-3343, or by email.
For more information about technical assistance opportunities in your area, please contact your local Child Care Resource & Referral Agency.