Behind the Scenes of the CCHC Network with Two Kansas Providers
Providers at a large child care center and a small group home, both with decades of experience, explain what they gained from the Child Care Health Consultation service.
Kim Vanderfohe, director of Butterfly Funhouse Child Care in Mound Valley, first started caring for children when she was only 12 years old. In her hometown of Cherryvale, she watched the kids of local business owners, sometimes tending as many as seven children at once.
Today, Vanderhofe works 12-hour weekday shifts in the Licensed Group Home she runs out of a neighboring house. After 34 years as a child care provider — often caring for kids with special needs — there isn't much Vanderhofe doesn't know about early care and education. But she still signed up for the Child Care Health Consultation (CCHC) Network , a recent initiative from Child Care Aware of Kansas.
Vanderhofe wishes the program had been available decades ago when she first started her business, but she's taking advantage of it now.
"There's just so much out there you don't think about, even after doing it 34 years," she says. "I learn things every day."
Partners in Health and Safety
The CCHC Network is a free service available to all licensed child care providers in the state of Kansas. Focused on promoting health, safety, and wellness in child care environments, highly trained child care health consultants offer one-on-one coaching and planning sessions, wherever and whenever providers need it. Experts in best practices, the consultants offer guidance to providers who often don't have the time to read and process the latest research. Some of the topics include:
Improving playground safety
Setting daily routines
Designing activities to include children of all ages and abilities
Administering medication safely
Creating a checklist for staff to follow
Perfecting drop-off and pick-up procedures
Developing and posting rules for parents and kids
Establishing hand-washing procedures to prevent illness
Having difficult conversations with parents
Educating staff or parents on screen time
Providing referrals for children who may have developmental issues
Accessing community resources
Budgeting, insurance, taxes, and other business practices
Protecting yourself from liability when accidents and illnesses occur
Larissa Graham decided to work with her consultant to update health policies. As director of the Barton Community College Child Development Center in Great Bend, Graham supervises four full-time and two-part time staff, as well as a slew of student workers, who help care for 60 children in five classrooms.
At first, Graham didn't know what to expect from CCHC. She started meeting with a child care health consultant weekly, then switched to a monthly schedule to get things done between sessions. As a "lone entity" on a community college campus focused on adults, Graham says she enjoyed having someone to talk to about early care and education. By inspiring positive feelings of accountability, the CCHC Network motivated her to carry out changes she'd been putting off.
So far, Graham has updated her health policies, including hand-washing guidelines, and is working to bring back a parent advisory commitment. Parents have already expressed their appreciation for the new policies, given the attention that the COVID-19 pandemic has brought to health and safety issues.
Statewide Sharing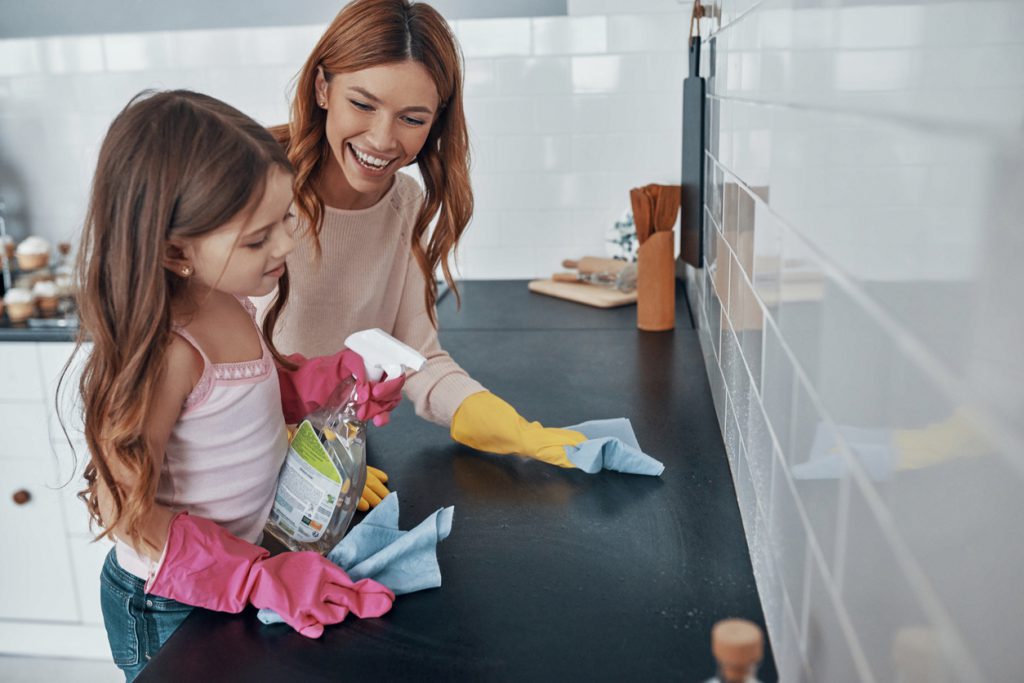 Participation in the CCHC Network is completely free, flexible, and customizable. Providers set their own focus areas and timeline — including when, where, and how often they want to meet.
Every child care provider has a different experience with CCHC, but some activities include:
Brainstorming a list of topics to learn more about
Having collaborative conversations about health, safety, and wellness goals (large or small)
Creating a plan to meet those goals
Learning about new research and best practices in the early care and education field, especially those that support the health, safety, and well-being of children
Receiving referrals to regionally-based services and supports
Participating in group learning opportunities to build connections with other child care providers
After joining the CCHC Network, Vanderhofe attends weekly virtual meetings with consultants and providers from across the state. She has found the one-hour sessions interesting and informative, and she says the consultants make everyone feel like part of a family — asking providers to share ideas and feedback, rather than giving directives on what to do.
"They cover a lot of different areas," says Vanderhofe. "It makes you think and take a second look at things."
Vanderhofe says it's easy to get stuck in a rut, especially after more than three decades in the field. The sessions gave her an incentive to set things up differently in her environment, though she made changes slowly to accommodate kids with autism. She focused on making the playground areas safer, and she added a balance beam and turtle-shaped stepping stones. The kids especially loved the beam, doing leaps and handstands without fear of hurting themselves.
A Time for Renewal
Child Care Aware of Kansas created the CCHC Network to help combat the isolation that child care providers often feel in such a large, rural state. With just one other provider in her town of 400, Vanderhofe says she has been "flying solo" for years. After spending her entire day with kids, she jumps at the chance to chat with adults on the phone, even if it's a wrong number.
The weekly CCHC sessions give Vanderhofe much-needed interaction with other providers. She especially loves hearing ideas from the other attendees and sharing her successes with them.
"With something like this," says Vanderhofe, "you get connected with other people to see what they're doing throughout the state of Kansas."
Graham directs one of only three child care centers in Barton County. Before joining the CCHC network, she didn't have anywhere to go with questions and concerns. Although she has 22 years of experience in early care and education, the chaos and strain of the past year left her feeling burnt out.
Being part of the CCHC Network has renewed Graham's confidence and left her feeling refreshed. She appreciated the new ideas but also enjoyed hearing that she was doing things the right way.
"This is what I really needed," she says. "It gave me renewed energy and renewed spirit."
Designed for Every Level of Experience
Child care providers spend so much time working that joining a new initiative can seem overwhelming. But participants have found that the CCHC Network can actually shorten their to-do lists — helping them work more efficiently and streamlining their daily routines.
The child care health consultants don't have a set curriculum; they let providers decide what to focus on and how much support they want. At an introductory, one-on-one meeting, providers share what they're looking for: advice on specific topics, answers to a few questions, business counseling, monthly check-in calls, new ideas that align with best practices, or other kinds of support.
Graham says the CCHC experience has been wonderful. The support is a huge help for newer providers, but even experienced professionals like herself benefit.
"Even for people who have been here for a long time," Graham says, "after a stressful last year, it makes them feel a lot better."
Are you ready to see what the CCHC Network can do for you?