FOR IMMEDIATE RELEASE: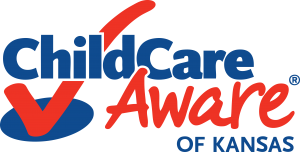 Program Administration Support Launches to Ensure Families Have Access to Quality Child Care Programs
Kelly Davydov
1-855-750-3343
October 19, 2021
---
Child Care Aware of Kansas, in partnership with the Kansas Department for Children and Families (DCF) and Links to Quality, launched Program Administration Support to provide one-on-one assistance to licensed child care providers as they strengthen their business practices.
Working with a community consultant, the provider will focus on topics related to business practices of operating a successful, quality child care. Topics range from access community resources and budgeting to contracts and marketing.
"This new service focuses on targeted goal setting," said Kelly Davydov, Child Care Aware of Kansas Executive Director. "The child care provider determines the pace and content they want to receive."
Program Administration Support comes at a critical time for the state's child care system. The 2020 Child Care Supply Demand Report showed an increasing shortage of child care settings across Kansas, affecting families ability to find quality care. When individualized key business practices are in place, child care providers are better able to keep their doors open and focus on the children in their care. Child care programs that utilize Program Administration Support services are also eligible to apply for grant funds to purchase critical supplies that improve business.
"Program Administration Support is a critical tool for hard-working child care businesses as they ensure families have a consistent, safe and healthy place to take their children. We are thrilled to support child care businesses as they improve upon the valuable service they already offer," Davydov said.
"I have learned to accept that my job is more than providing quality care for children," said Melody Smalls, owner and operator of Little Sunshine in Ulysses, Kans. I have learned that providing child care is a business and requires much attention on the business side to be successful."
For more information about Program Administration Support, visit https://ks.childcareaware.org/program-administration-support/.
###
About Child Care Aware® of Kansas
Our vision is that all communities across Kansas value and support early childhood development. It is, therefore, our mission that high-quality early education is available to all Kansas families and children. Child Care Aware of Kansas is known as a strong advocate for children, their families and the early childhood profession. We work to:
Ensure families have access to affordable, high-quality child care across the state.
Support child care providers with ongoing professional development training and information/coaching support about how to improve the quality of child care.
Network with employers and community partners on how to support high-quality child care in their communities.
To learn more about Child Care Aware® of Kansas and how you can join us in ensuring access to high-quality child care for all families, visit us at www.ks.childcareaware.org.
Contact Info:
Kelly Davydov, Executive Director
1-855-750-3343