Food Allergies in Child Care
Childhood food allergies occur when a child's immune system reacts abnormally to certain foods, treating them as harmful substances. This reaction can cause various symptoms, ranging from mild to severe, and in some cases, it can be life-threatening. Common food allergens in children include milk, eggs, peanuts, tree nuts, soy, wheat, fish, and shellfish.
Food allergies are more prevalent in children than in adults, and many cases develop during early childhood. The exact causes of food allergies are not fully understood, but both genetic and environmental factors are believed to play a role. Children with a family history of allergies are at a higher risk of developing food allergies.
Symptoms can vary and may include hives, eczema, stomach cramps, vomiting, diarrhea, difficulty breathing, and in severe cases, anaphylaxis, which is a life-threatening reaction that requires immediate medical attention. Anaphylaxis can cause a drop in blood pressure, loss of consciousness, and even death if not treated promptly with an epinephrine injection.
It can be hard to feel left out, forgotten, or even bullied for having a food allergy. According to Food Allergy Research & Education (FARE), 1 in 3 children report having been bullied for having a food allergy. One thing that you can do to help the children you care for feel welcomed and included during this holiday season is by offering non-food related gifts and/or activities during your celebrations! This change can also promote healthier habits for the other children in your program by removing the overabundance of sugary treats often seen during this time of year.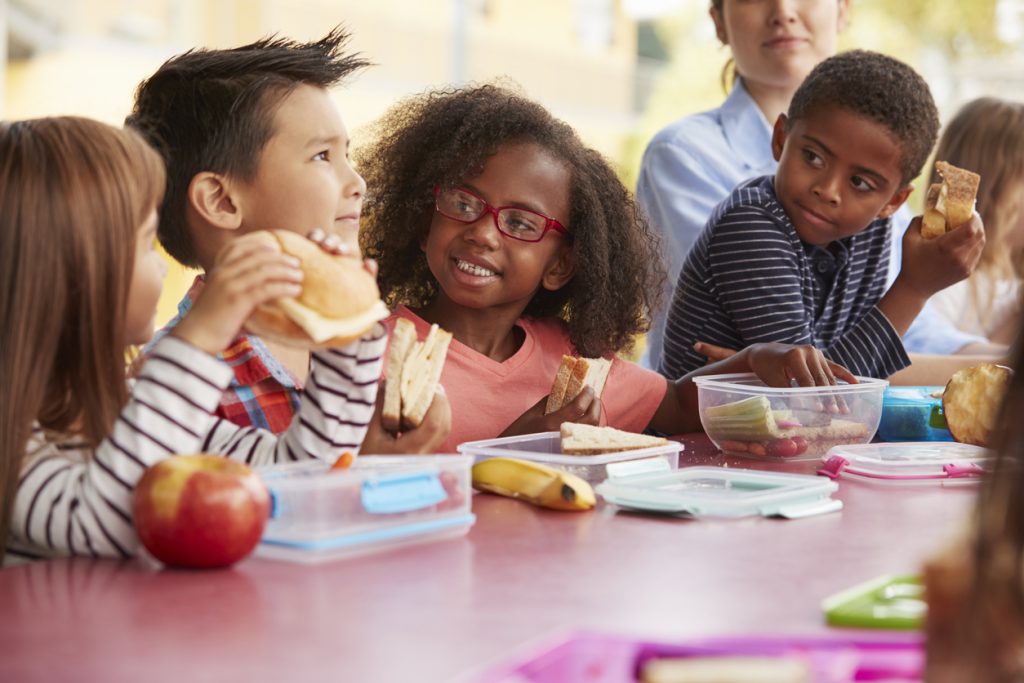 Ideas for Non-Food Related Gifts and Activities
Craft stations
 Movie day
Game day
Dance party
Extra recess/free time
Extra social time/sit with a friend choice
Bubbles
Pens/pencils/erasers
Games/toys (bouncy balls, slinkies, etc.)
Stickers
Playdough
Managing Food Allergies in Child Care
Managing childhood food allergies involves strict avoidance of the allergenic foods and being prepared to respond to accidental exposures. Parents and caregivers of children with food allergies often need to read food labels carefully, communicate with restaurants and food service providers, and educate others, such as teachers and friends, about the child's allergies.
Children with known food allergies should have an emergency action plan on file in case they are exposed to their allergen while in your care. CCHC Nurse Consultants can help you establish prevention measures in your program to help avoid exposure to allergens, including providing you with example ideas for allergen-safe meal plans. We can also help you maintain proper documentation of food allergies and emergency action plans and help you feel comfortable recognizing and responding to an allergic reaction or anaphylaxis.
Contact a Child Care Nurse Consultant
For more resources and information on how you can further support children with food allergies, you can reach out to Child Care Health Consultants at (785) 823-3343 and request to speak with the Nurse Consultant in your area
References:
https://www.foodallergy.org/
Ruiz-Baqués, A., et al. "Evaluation of an Online Educational Program for Parents and Caregivers of Children With Food Allergies." Journal of Investigational Allergology and Clinical Immunology, 2018, https://doi.org/10.18176/jiaci.0214.
Understanding The Different Types Of Medical Emergencies. http://www.medicalnewsblog.info/understanding-the-different-types-of-medical-emergencies.php
Homeopathic Medicine for Allergies – Dr Batra's® Homeopathic Solution. https://www.drbatras.com/allergy-treatment-in-homeopathy#treatment-faq
Parkinson's disease and its effects | Content Experts Agencies Ltd. https://contentexpertsagencies.com/parkinsons-disease-and-its-effects/
Food Allergy Awareness Week – Healthy Kansas City. https://healthykcmag.com/food-allergy-awareness-week/