Kansas Children's Service League: Programs for Parents and Families
November 3, 2022 | By Child Care Aware of Kansas
By Pam Noble, Assistant Director for Prevent Child Abuse Kansas, Kansas Children's Service League. Originally Published in the Fall 2022 issue of Kansas Child Magazine.
Kansas Children's Service League (KCSL) works to prevent childhood abuse and neglect, offer family support, improve school readiness, and provide parent and community education in communities throughout the state of Kansas.
These services are designed to help children and parents develop the skills necessary to be successful in their homes, schools, and workplaces.
KCSL serves as the state chapter of Prevent Child Abuse America. In this key role, we work to build awareness, educate, organize activities, and lead advocacy efforts to prevent child abuse and neglect. We offer the Healthy Families Home Visiting program in 30 counties across the state. This intensive program works alongside families as they navigate pregnancy and the first three years of the child's life.
KCSL also offers a variety of Parent Engagement and Leadership programs in eight different counties. Many of these groups are offered in a hybrid format — allowing those who can't attend in person to still reap the benefits of peer support. Topics include parenting, fatherhood, kinship care, special needs, and more — with some groups held in Spanish.
In Sedgwick County, KCSL offers outpatient mental health services. Licensed counseling staff work with children and families to help them recover from traumatic experiences.
KCSL also offers two unique case management programs in Sedgwick County. The Crisis Nursery program helps families find stable child care during a crisis that threatens to destroy the family. The Kinship Navigator program helps caregivers who aren't the child's biological parents gain legal guardianship, seek economic support, and provide a safe, stable home.
In Shawnee County, KCSL offers the Parent-Child Assistance Program (P-CAP), which supports moms suffering from substance use disorder while keeping their children safely in the home. The Center of Restorative Education, Juvenile Intake and Assessment and Oasis — a runaway prevention program — is also offered in Shawnee County.
In western Kansas, KCSL is the Head Start/Early Head Start contractor. These services can be found in six counties.
For information on any KCSL programs, call 1-800-Children or visit 1800childrenks.org.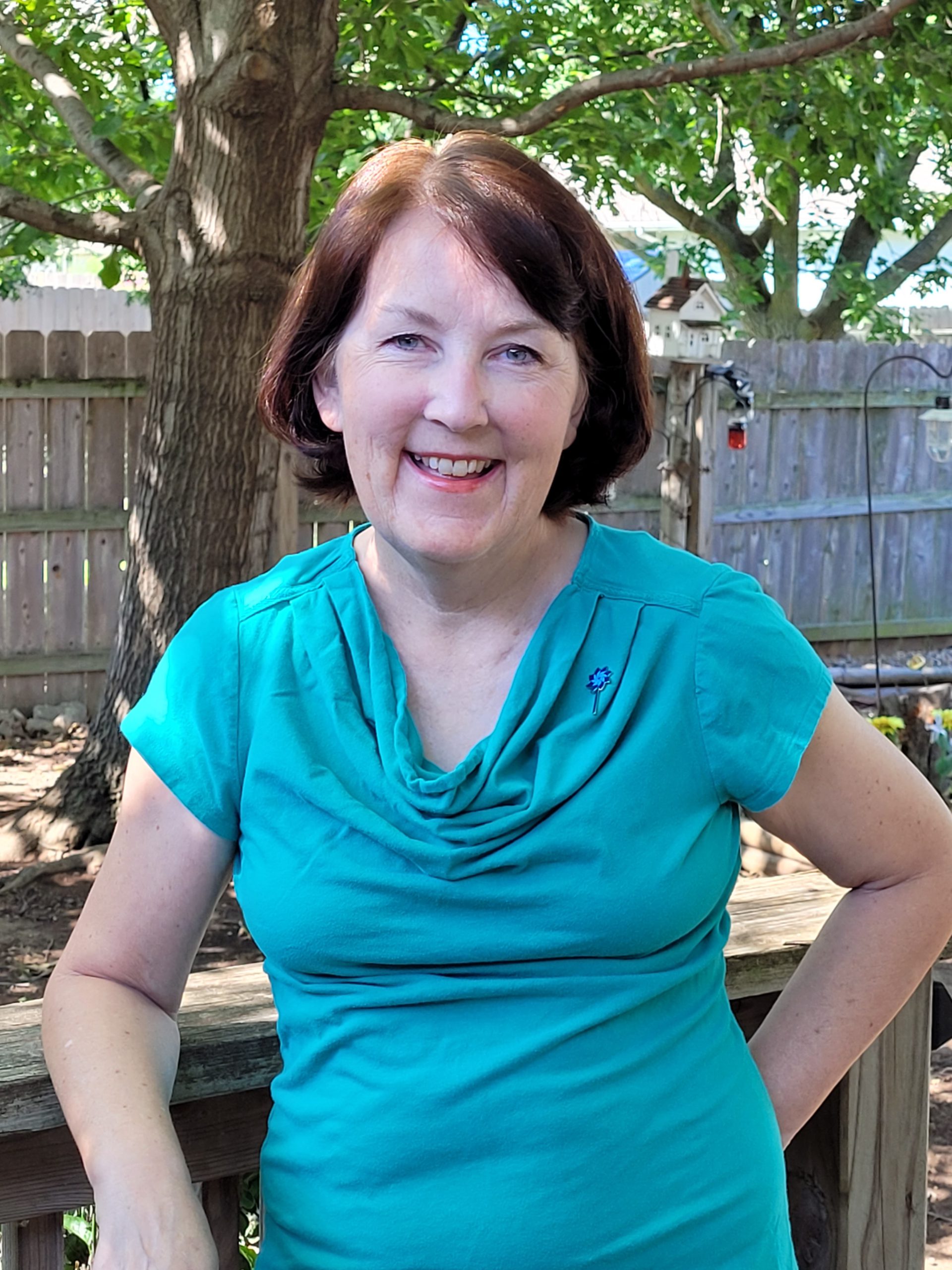 Pam Noble
Assistant Director for Prevent Child Abuse Kansas, Kansas Children's Service League
Having spent 17 years at Kansas Children's Service League, Pam currently works on the Prevent Child Abuse Kansas programs, which include case management, 1-800-Children, and Parent Engagement & Leadership. She also plans the Annual Parent Leadership Conference, which provides empowerment and education opportunities to parents across the state. In addition, Pam oversees the statewide Child Abuse Prevention Month campaign in April. She is also involved in the Hope Innovation Network cohort. Pam is a graduate of the University of Oregon.