Black History Month is far too often treated as a drive by cultural experience, especially in our nation's classrooms. We "try on" the culture for the month (in some cases a couple of days out of the month) and then go back to business as usual. Black history shouldn't be a one and done presentation, or a few posters that go up at the beginning of the month and taken down at the end.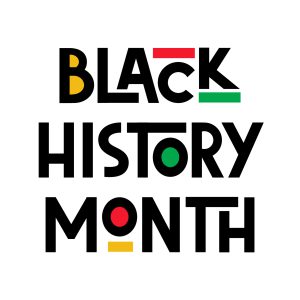 It has been over 45 years since Black History Month has been recognized in this country, based off the ideals of noted scholar and co-founder of the Association for the Study of African American Life and History, Carter G. Woodson. He believed that the contributions of Black Americans should be recognized and celebrated.
In recent years, some Americans have called, for the elimination of Black History Month, and right here in the state of Kansas, some in legislature question if a month dedicated to Black History is "too long." Even more so, questions remain about the value of commemorating Black History Month in classrooms (The Atlantic, 2016).
I feel, as many others do, that representation matters, and Black History Month provides an opportunity, if done right, for children to learn about the pivotal role that Black people have played in U.S. History socially, politically, and economically in a positive light. Though pain, oppression, and resistance, are significant to the Black story, we tend to forget about the events that celebrate the joy and prideful moments of Black history.   
Black History Month is a great way for students and teachers alike, to get acquainted with influential Black Americans, well-known and not so well-known, in a way that purposefully allows children to learn tolerance and appreciation of Black people and other people of color in our communities, which can ultimately lead to a generation of adults who will be more empathetic contributors to our society.
Having a month to uplift Black voices, celebrate Black accomplishments, and acknowledge Black contributions to this nation is wonderful, but it's time that we recognize that Black history is American history, and should not be confined to a single month, but normalized as our collective history, 365 days a year, 24/7.
Child Care Aware of Kansas & Representation
In my role as Health Equity Consultant for the Child Care Health Consultant Network, I focus on equity in early childhood education settings. Equitable classrooms ensure that all Kansas children have access to quality care that meets them where they are.
 A health equity consultation can help early childhood programs intentionally address barriers and remove obstacles to health, which have contributed to systemic inequities and a lack of access to quality early care for many children of color.
We Are Here to Help!
Reach out to your Child Care Health Consultant today by calling 785-823-3343 or completing an inquiry online below by clicking on "Schedule an Introductory Meeting."