There's something special about playing outside. Just being in the fresh air automatically makes me feel more refreshed and energized. It's the perfect place for young children to release all of that energy. They can run, jump, climb, dig, explore — everything that their bodies (and brains) need. So put on some sunscreen, make sure everyone has enough water, and enjoy these activities for summer fun with kids!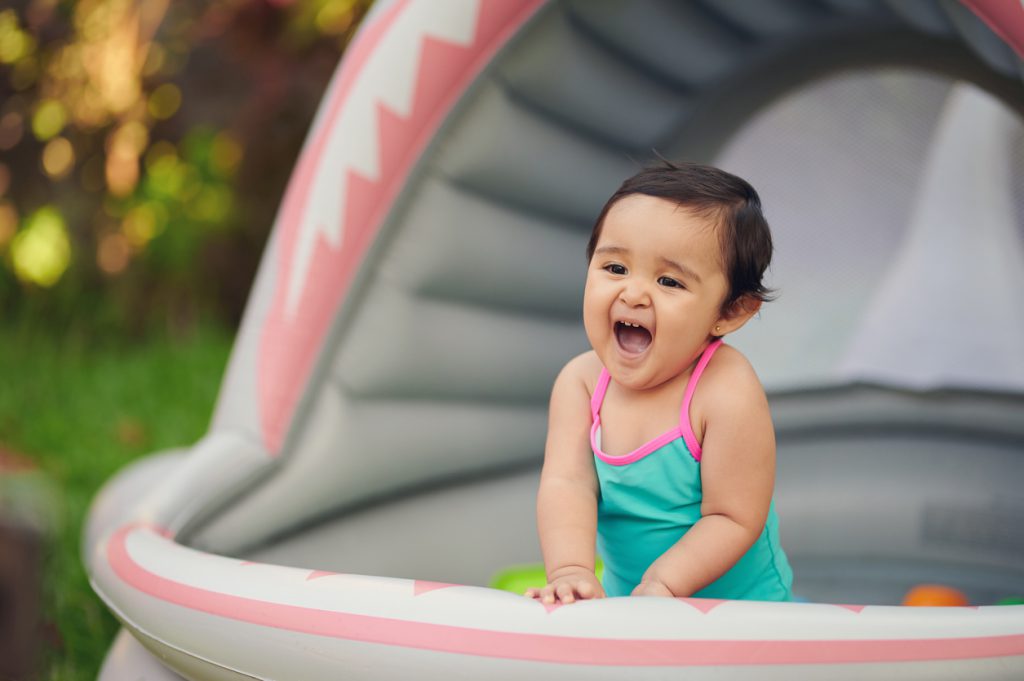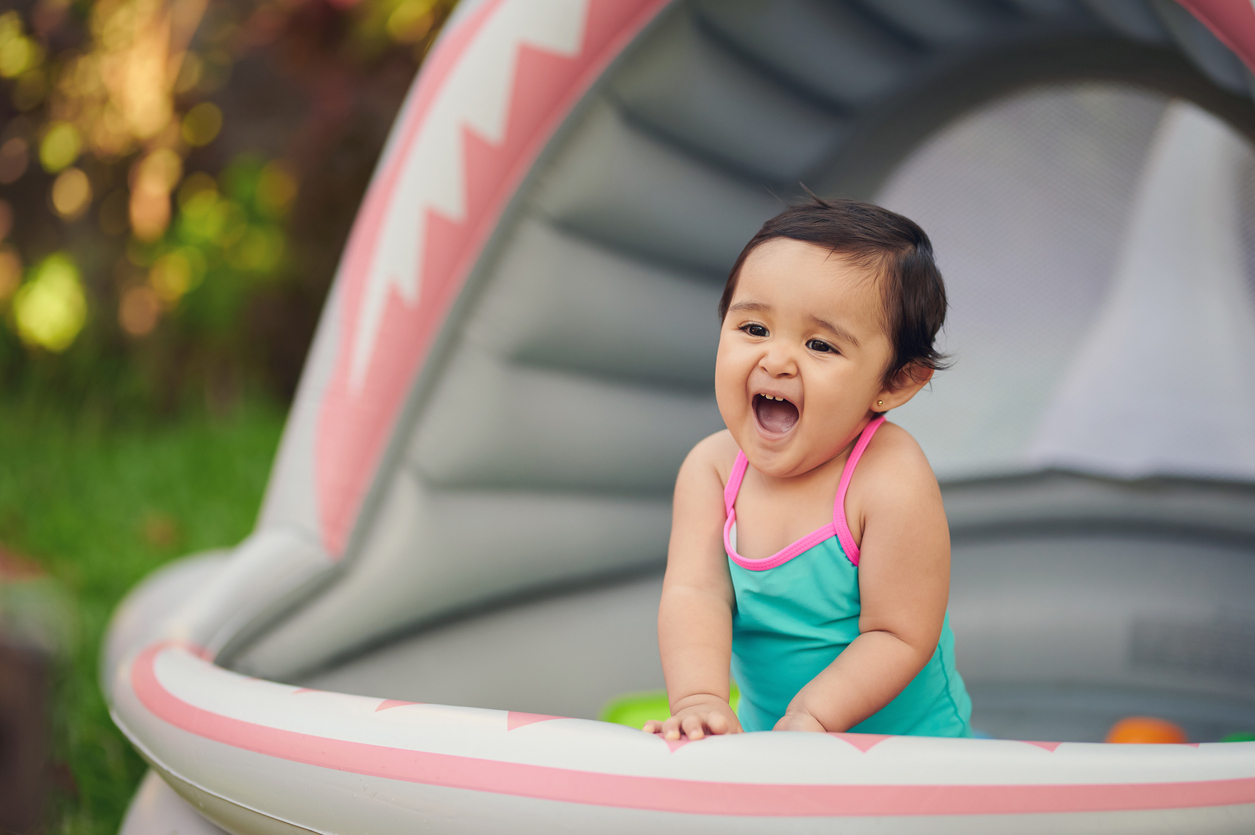 Bubbles have always felt a bit like magic to me. I love seeing the smiles on children's faces as they watch the bubbles fly through the air and then…POP! Where did they go!? Here are some fun ways to engage young children with bubbles.
Pour just enough bubbles into a small cup and give children a wand. That way, when they inevitably spill, you can easily refill from the larger bottle.
Make bubble wands with pipe cleaners, kitchen utensils, or any other object you can think of.
Have children try to pop the bubbles with different parts of their bodies.
Talk to infants and toddlers who can't blow the bubbles quite yet about what is happening and what they are experiencing.
Painting outdoors allows children to get creative with a larger canvas. If you are afraid of children wasting paint, dumping it out, or knocking it over, put only as much as you need in the container. Make sure the paint is nontoxic and washable.
Some creative tools for outdoor painting include:
Balls: Dip the balls in paint and allow the children to roll them around on concrete or on a large piece of paper held down with rocks or other heavy objects. For extra fun: tape paper onto a slide and have the kids roll the balls down.
Fly swatters: Dip the fly swatter in paint and then hit the  paper or concrete. Watch how the paint splatters.
Feet: Let children put their feet in a shallow tub of paint and walk on the concrete or a large piece of paper.
Frozen paint: Fill an ice tray with watered-down paint and cover the tray with foil. Stick craft sticks into the foil so that each slot has one. Once frozen, pop out the frozen paint sticks and paint.
Items that children can paint on outside:
Big blocks of ice made in different sizes and shapes of containers
Big rocks (large enough not to be a choking hazard)
Cardboard boxes
A clear shower curtain liner (hung up or laid on the ground)
Have you ever painted with water? It's a low-stress way to paint with children. You don't have to worry about what they might paint. Plus, it's a science activity. As children paint with water, talk to them about how it disappears and ask where they think the water went. Help them observe how it looks on different surfaces.
Tools to use when painting with water:
Paint brushes
Sponges
Spray bottles
Water play is one of the best ways to cool off on a hot day and the perfect way to have summer fun with kids.
Fill up a kiddie pool just high enough so that very young children can splash around. (Make sure to always be within arm's reach of infants in the water. NEVER leave them unattended.)
Fill shallow containers up with soapy water and let children wash plastic toys, like dolls, cars, and animals.
Fill up a sensory table or container with water and add items for scooping, pouring, and dumping.
Mud play can be a scary concept for some adults. It's so messy! However, many of us have fond memories of getting dirty and making mud pies as children. Mud play has some of the same benefits as playing in the sand, and it provides kids with opportunities to squish and pat the wet dirt. Dry dirt just doesn't build up like mud does!
Mud kitchen: Include bowls, spoons, pots, pans, leaves, grass — whatever you happen to have around.
Muddy toys: Add some washable toys to the mud.
Paint with mud: Let children paint on the sidewalk, paint rocks, or paint play cars (and then do a car wash afterwards).
Hang some contact paper on an exterior wall, and let children attach dandelions, grass, and whatever else they can find out in nature.
Making homemade ice cream doesn't require a machine! Young children enjoy helping to make individual batches. Here's a recipe that I've used for years with my littles:
Mix up 1 cup half-and-half, 1 tbsp sugar, and 1.5 tsp vanilla extract in a quart-size freezer bag.
Seal the bag, making sure to let out as much air as possible. (You might want to tape it shut so it doesn't open during mixing.)
Fill up a gallon-size bag halfway with ice, add ¼ cup coarse salt, and place the quart-size bag inside the larger one. Then add more ice on top, but don't fill it up completely. You want to be able to move the small bag around inside the big bag.
Next, let kids shake the bag for 5-10 minutes or until you've got ice cream. You may want to give your kiddos winter gloves to wear as the bag gets cold!